Who is BCD?
We are BCD Logistics Ltd – a nationwide haulage company that facilitates the transport of vast amounts of various goods across the UK.
Generally speaking, the haulage industry is integral to any economy and the nature of the business can vary massively from company to company. BCD Logistics specialises in services such as multi-drops, drop and swaps, and haulage of hazardous loads. Additionally, BCD can assist with waste transportation, splitter trailers, and movement of animal food products with its reefer (temperature controlled) containers.
Multi Drop



This process involves splitting jobs into multiple delivery stops, all while using one truck and one container. As you'd expect, when done right, multi drops save valuable time and resources for both the haulier and the customer, which is why BCD has ensured that this is one of its top specialties.
Drop and Swap



Drop and swap operations involve organising a container to be collected immediately after delivering another, in order to provide a smooth and seamless workflow and allow more work to be taken on and completed within a smaller time frame.
The emergence of VBS (Vehicle Booking Systems) and CBS (Container Booking Systems), respectively, have made drop and swaps more manageable on a larger scale. These systems essentially provide means of planning exactly which containers each active driver will be swapping before they've arrived at their destination. This process requires an extremely organised team behind the scenes, which BCD is proud to have, in order to ensure drop and swaps are kept as efficient as possible.
Hazardous Haulage



Transportation of dangerous goods is a service not all haulage companies can provide, and understandably so. At present, there are 9 different classifications of hazardous haulage, which can be found below:
Explosive substances and articles
Gases

Flammable gases
Non-flammable gases
Toxic gases

Flammable liquids
Flammable solids

Flammable solids, self-reactive substances, polymerising substances and solid desensitised explosives
Substances liable to spontaneous combustion
Substances which, in contract with water, emit flammable gases

Oxidising substances and organic peroxides

Oxidising substances
Organic peroxides

Toxic and infectious substances

Toxic substances
Infectious substances

Radioactive material
Corrosive substances
Miscellaneous dangerous substances and articles
As stated on our 'Services' page, BCD prides itself in being able to collect and deliver all hazardous goods other than Classes 1, 4.1, and 7. What's more, we have over 15 drivers who are fully trained in handling the hazardous good specified.
It's critical that the catergories of goods and containers described here are transported by road-based HGVs – Heavy Goods Vehicles. (See below)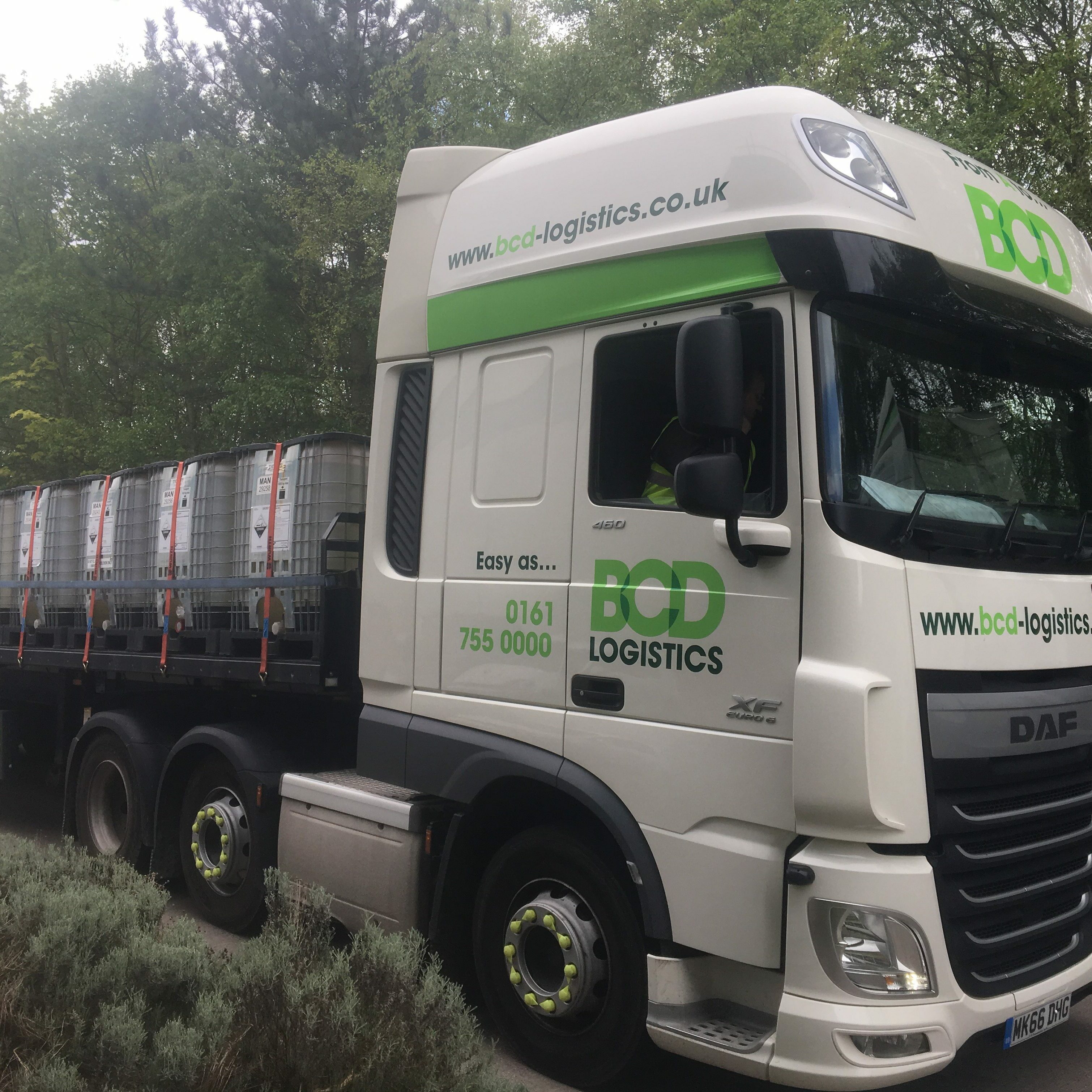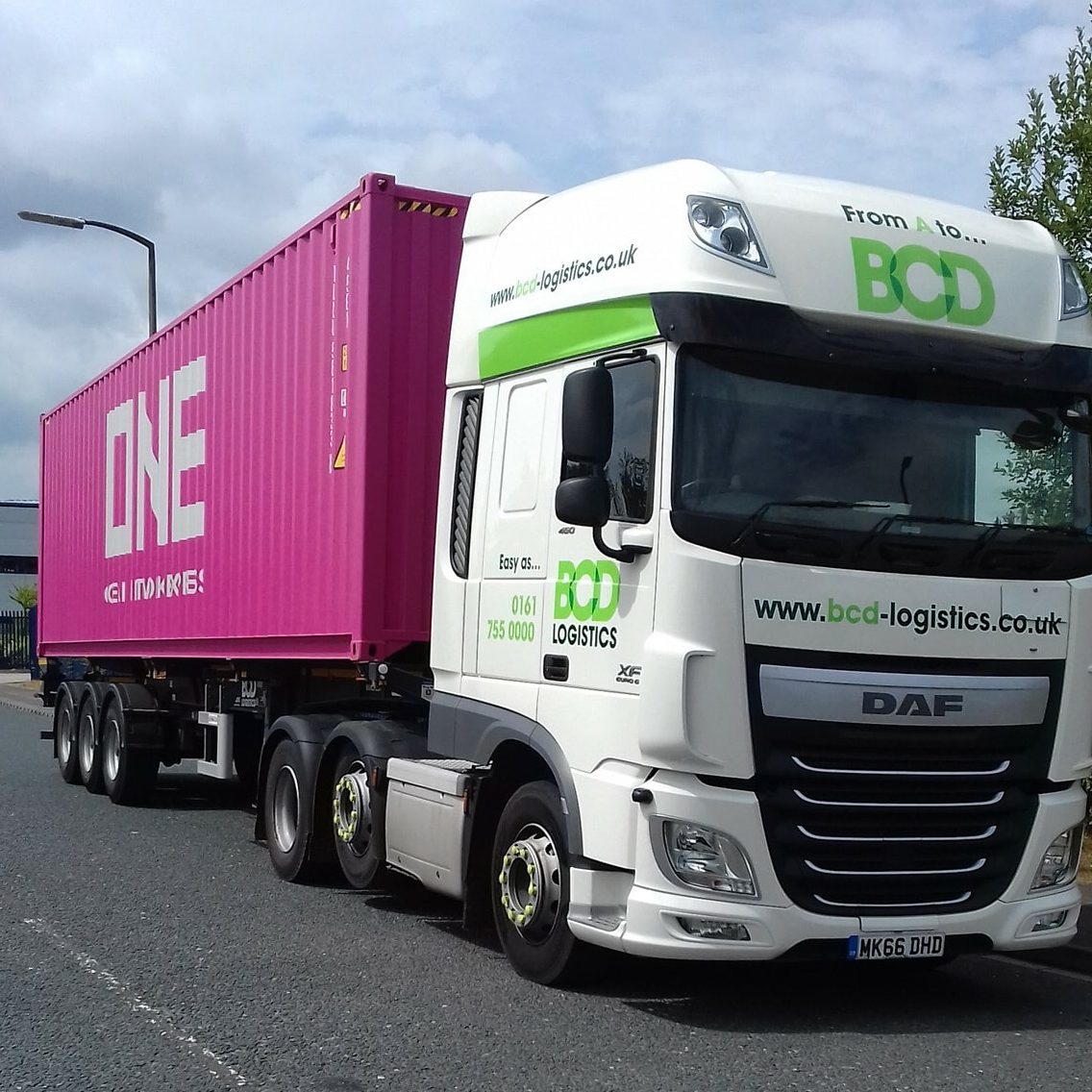 HGVs are ideal for use in the haulage industry largely because they are well-equipped for long distance travel, as they can travel safely at regulated speeds while carrying heavy loads.
BCD's trucks are also fitted with innovative surveillance and tracking systems, which ensure an unparalleled level of safety and security for both the goods and personnel involved. However, despite these safety measures, it is important to be aware that these vehicles still have limitations. Like any other road vehicle, there are important practices that should be adhered to when working with HGVs. For instance, it is key for all road users to be aware of the significant blind spots that exist due to the sheer size of these vehicles.
If you would like to learn more about HGVs and how to be safe around them, please visit the following webpage – Know the zones – National Highways
Find out more



Intrigued to learn more about BCD Logistics Ltd? Be sure to take a look around the company website. You can also get in touch with a member of staff via our 'Contact' page if you so choose.
Looking for work? Visit our 'Vacancies' page for the latest updates on availability at BCD.
If you're interested in sub-contractor work, and your company is based in one of Manchester, Liverpool, or Birmingham, we encourage you to download the BCD Sub-contractor Pack from the 'Sub Contractors' page and consider working with us.